COVID-19 Recovery: Mortgage Assistance Program
COVID-19 Recovery: Mortgage Assistance Program
Service Information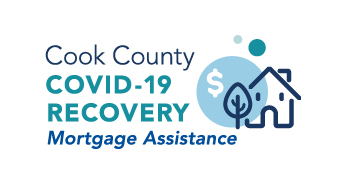 Our Mortgage Assistance Application is currently closed. Applications are being reviewed. Processing and funding is underway.
The COVID-19 Recovery: Mortgage Assistance Program helps suburban Cook County residents having difficulty paying their mortgage as a result of the COVID-19 pandemic.
 Eligibility Requirements:
Homeowner in suburban Cook County
Have a COVID-19 related financial hardship
Income at or below $127,400 before and after the COVID-19 related financial hardship
Mortgage arrearage that occurred after March 27, 2020
Cannot have accepted any other CARES Act emergency mortgage assistance funding, such as IHDA mortgage relief
Review Our Frequently Asked Questions (FAQs):
Questions?
Contact: COVIDregistration@thehacc.org for assistance on this program.
Additional Housing Resources